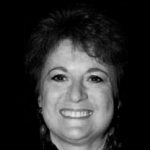 SUZANNE SARQUIER
Gérante de l'agence, établit les liens directs avec les auteurs, les théâtres, les agences étrangères.
Elle définit les grandes orientations de l'agence. Elle choisit les projets et les auteurs en fonction non seulement de ses goûts personnels mais également du domaine d'activités que l'agence recouvre prioritairement.
Parcours
Etudes Universitaires au sein de l'Unité Paris III jusqu'à l'obtention d'une licence de Lettres.
Travaille dans l'agence littéraire Martonplay -Marta Andras durant près de 10 ans. Puis rejoint l'agence artistique Arte pour y ouvrir un département Théâtre. Après la dissolution de cette agence, Suzanne Sarquier décide de créer l'agence littéraire DRAMA. Soutenue par de fidèles producteurs, directeurs de théâtre et agents artistiques, l'agence DRAMA a pu étendre sa politique de recherche de nouveaux auteurs français et étrangers et développer le théâtre français à l'étranger. Des éditeurs de comédies musicales internationalement connues lui confient leurs répertoires.
Elle est en contact exclusif ou étroit avec de nombreuses agences étrangères dans le monde entier.
dramaparis@dramaparis.com
Mariée à Jean-Claude Houdinière, dirigeant de la société de productions et de diffusions théâtrales Atelier Théâtre Actuel www.atelier-theatre-actuel.com.
A été promue Chevalier des Arts et Lettres par le Ministre de la Culture en décembre 2011.
Suzanne Sarquier is the managing director of the agency ; she establishes direct links with authors, theatres and literary agencies abroad.
She defines the overall direction and the parametres of the agency. She chooses projects and writers in accordance not only with her personal tastes but with the main areas of priority within the agency.
Education and Career
Suzanne studied at the heart of the Sorbonne and obtained a Litterature Degree. She worked at the literary agency Martonplay-Marta Andras for almost 10 years. She then joined the talent agency, Arte, to set up their theatre department.
After this agency broke up, Suzanne Sarquier decided to create the literary agency, DRAMA. Supported by loyal producers, theatre directors, and talent agents, the Drama Agency has been able to extend its area of expertise to searching for new writers, both in France and abroad and developing French theatre abroad.
She is the sole co-agent – or one of a very select group – for numerous foreign agencies across the whole world.
She is married to Jean-Claude Houdinière, co-director of productions and tours at Atelier Theatre Actuel. She was awarded a 'Chevalier des Arts et Lettres' by the Minister of Culture in December 2011, in recognition of her contributions to the arts, both in France and worldwide.
dramaparis@dramaparis.com
CAROLINE BABUTY
De nationalité anglaise, parfaitement bilingue, ayant rejoint l'agence depuis 1994, elle s'occupe prioritairement des contacts avec compagnies théâtrales qui souhaitent monter en France des oeuvres représentées par Drama.
Elle s' assure de l'intérêt artistique de chaque projet, établit les contrats, et veille au bon suivi de chaque production. (contacts avec les agents étrangers le cas échéant, relations avec la Société des Auteurs pour les perceptions des droits et l'établissement des documents nécessaires). Elle assure la diffusion en collaboration avec Suzanne Sarquier des pièces des auteurs français dans les pays de langue anglaise.
c.babuty@dramaparis.com
English by birth and completely bilingual, Caroline Babuty, joined the agency in 1994, and works principally with theatre companies wishing to stage productions of works represented by Drama Agency in French speaking European countries.
She supervises the artistic quality of each project, draws up the contracts, and oversees the successful progression of each production. (She also has ongoing contact with foreign agents and with the French Society of Authors (SACD) for legal and financial matters.)
ELISABETH SÉMON
A rejoint l'agence Drama en 1996 après sept ans passés au sein de l'agence littéraire Martonplay-Marta Andras. Elle s'occupe de l'exportation dans le monde entier, des pièces des auteurs français représentés par l'agence Drama. Elle s'assure de la qualité artistique des productions proposées, vérifie la qualité des traductions, établit les contacts avec les agences étrangères, rédige les contrats, suit leur bonne exécution. Elle suit en collaboration avec Suzanne Sarquier les projets de comédies musicales étrangères montées en France.
Langues maternelles : russe et français. Cursus universitaire : Licence de LEA (allemand-anglais option droit et économie) et Maîtrise d'allemand littéraire – Université de Paris X Nanterre.
e.semon@dramaparis.com
Elisabeth Sémon joined Drama Agency in 1996 after seven years spent in the heart of the literary agency, Martonplay-Marta Andras. She works on the exportation of plays by French writers, represented by Drama Agency, to the whole world.She makes sure of the artistic quality of proposed productions, checks the quality of the translations, establishes contacts with agencies abroad, draws up the
contracts and ensures that they are correctly executed. Along with Suzanne Sarquier, she works on and follows the development of foreign musicals staged in France.
Mother Tongues : Russian and French. Degrees : Undergraduate degree in Modern Languages (German and English, with papers in Law and Economy), and Master's in German Literature, at Paris University X – Nanterre.
ANTOINE DU BESSET 
A rejoint l'agence Drama en 2021 après un parcours de plus de 15 ans dans l'édition (Groupe Hachette) dans les fonctions de management, stratégie éditoriale, commerciale, marketing et communication pour la France et l'international. Antoine rejoint l'agence Drama pour traiter les questions de droits d'auteur aussi bien pour le théâtre que pour les « musicals », renforcer les équipes de diffusion à l'international et apporter son expertise en terme de communication.
Antoine joined Drama Agency in 2021 after more than 15 years in the publishing industry (Hachette Book Group) for France and internationally. Antoine will deal with copyright issues for both theatre and musicals, reinforce international sales team and bring his expertise in terms of communication.
SYLVIE AZNARAN 
Nous sommes tristes de devoir annoncer à ceux qui la connaissaient que Sylvie Aznaran n'a malheureusement pas vaincu la maladie qu'elle combattait. Elle fut un membre actif et chaleureux de notre agence pendant plus de cinq années et nous la regretterons.
We are sad to announce to those who knew her that unfortunately Sylvie Aznaran didn't survive the desease she was actively fighting. She has been an active member of our agency for more than five years and we will regret her.